A Word from Our President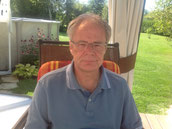 Greetings and welcome to all of you,
During the last annual general meeting, which occurred on the 5th of October, a new board of directors was elected.  I will take advantage of this occasion to thank the previous board members, Luc Loyer, Gilles Pérusse and Éric Lambert for the work they carried out during the last three years.
The new board is now composed of Guy Trottier as Treasurer, Raynald Leclerc as Vice-President, Martine Forbes as secretary and I as President.
For the next year, our watchword will be Communication and Visibility.  We will begin our mandate by undertaking a vast consultation amongst the regional coordinators and the heads of the Association's teams in order to get to know their concerns and their needs.
In order to meet their needs, we will establish several committees.  The volunteers' involvement is essential.  In order to join the Canadian efforts in the Search and Rescue field, we will translate the Association's website and we will ensure the maintenance of close links with our collaborators, such as the Québec Ministry of Public Safety, the Sûreté du Québec, the Search and Rescue Volunteer Association (SARVAC) and the Laboratoire d'Expertise en Recherche et Sauvetage et Plein-Air (LERPA) of the Université du Québec à Chicoutimi.
Our greatest concern will be to ensure the upholding of a certain level of service from our members.  To this end, the FORS (Search and Rescue Training) project, in consultation with volunteers from the Association's teams, will propose to us, in the near future, training tools, which we will study with much interest.
Guy Lapointe