So, you would like to get involved?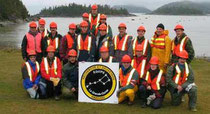 Do you enjoy helping people?
Do you enjoy outdoor activities?
Do you enjoy teamwork?
Has your visit on our website made you want to get involved with a Search and Rescue team and to become a qualified searcher?
Here's how to proceed:
How to find the best suitable team for you.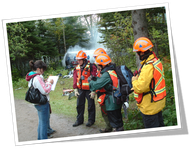 In Québec, every team of volunteers is independent from each other.  They are all managed differently and their approach may differ from one organization to another.
Some teams focus their attention on Search and Rescue activities, whereas others get involved in different aspects of public safety.  Amongst our teams, some are specialized in a field in particular (ATV, K9, telecommunications). There is something for everyone.
Every team of the Association has one common goal: to work together in order to find a missing person.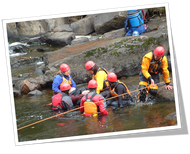 As every team's approach differs, it is important to ensure that the team you want to join meets your expectations.
Our teams are divided up in 10 districts in order to correspond to regional mapping used by the Sûreté du Québec, so that the deployment of our volunteers is facilitated.
Here are some questions you should ask yourself:

Where is the team located?
Where do the meetings occur?
How much are the annual costs?
How much does the training cost?
How often are the meetings?
What equipment will you need and how much will it cost?
Do the members wear a uniform and how much does it cost?
What are the team's expectations amongst its members?
What are the activities, other than Search and Rescue operations?
When is the enrolment period?
Adherence of a new team
If you are already part of group involved in the Search and Rescue field and think that your organisation could be a good asset for us, you can contact the AQBRS.  It is also possible to create your own team.
Contact us in order to know the procedure.  You can now receive an information kit by writing us at aqbrs1@gmail.com.
This kit will give you details regarding the adherence of a new team to the Association, our expectations, and the benefits granted to our teams.
Visit the "Team Directory" page in order to find out the teams closest to your area.